Gym Information
Nobody does it like Crossroads!
Several Weight Rooms w/ plenty of Free Weights, Workout Machines & Circuit Training, Indoor Pool & Indoor Running Track, Sport Courts & Racquetball, Child Activity Center, and Helena's Top Group Fitness Classes.
Facility & Equipment
At Crossroads we have something for everyBODY!
Crossroads is a full-service health club in Helena, MT. We have a diverse selection of cardio equipment along with TWO complete weight circuits, and no waiting for cardio equipment! Call us at 406-442-6733 or stop by, we would love to meet you in person and give you a tour of our facility and a trial membership.

Helena's premier indoor running track. Ellipticals, Treadmills, Stair Climbers, Recumbent Cycles, Step Mills, Matrix Ascent Trainers, NuStep, Precor Crosstrainers

Entire floor dedicated to free weights, Hammer Strength weight system

Helena's BEST Group Fitness, Spin, and Yoga Classes! BODYPUMP and more Les Mills classes, CR Dance, Sports Conditioning, Bootcamp – more info.

Class Schedule

Cross Training Room and Kick Boxing Circuit. Unique, Fun, and a Full-body workout!


We have several personal trainers to choose from. Whatever your goals are, we have a trainer that can get you there!

2 racquetball courts for racquetball and handball.

Indoor 25-yard lap pool, Triathlon/organized lap swim program, Hydro fitness classes, family swim times. Steam room, dry sauna, hot tubs in both male and female locker rooms.

Pool Schedule

Children's Activity Center is free for members' children. Reservations are required. There is a 2-hour limit per child per day. Children 6 months to 12 years old are welcome in the activity center.

Morning Hours:
Mon: 8:45am – 1:15pm
Tue: 8:45am – 1:15pm
Wed: 8:45am – 1:15pm
Thur: 8:45am – 1:15pm
Fri: 8:45am – 1:15pm
Sat: 7:45am – Noon
Evening Hours:
Mon: 4:00pm – 7:00pm
Tue: 4:00pm – 7:00pm
Wed: 4:00pm – 7:00pm
Thur: 4:00pm – 7:00pm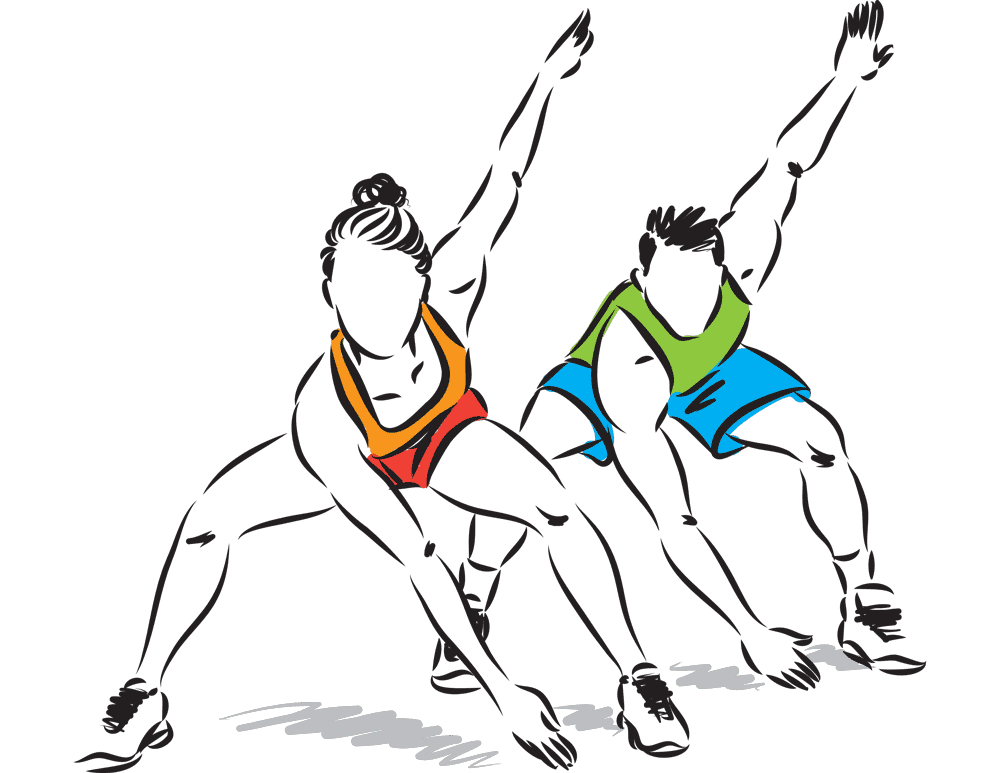 Group Fitness
@ Crossroads we believe everybody should do some level of group fitness. If you workout consistently, you understand that the effort put into your individual workouts, only goes as far as the motivation you have to push yourself. Basically it's YOU vs YOU.

Keeps you on a schedule. Group fitness classes usually are a few days week and repeat weekly at the same time. So you can put it on your schedule and plan your day around your fitness regimen.

People and instructor in the class push you farther than you would push yourself.

Get FREE certified group fitness coaching. Crossroads is very proud of the educated and motivated staff they have instructing group fitness.